Our modern and well equipped Health Centre
We are located in a modern state-of-the-art Health Centre. Our team is comprised of experienced doctors, knowledgeable nurses and friendly administrative staff.
We believe in delivering the very best of New Zealand General Practice by providing compassionate and holistic medical care.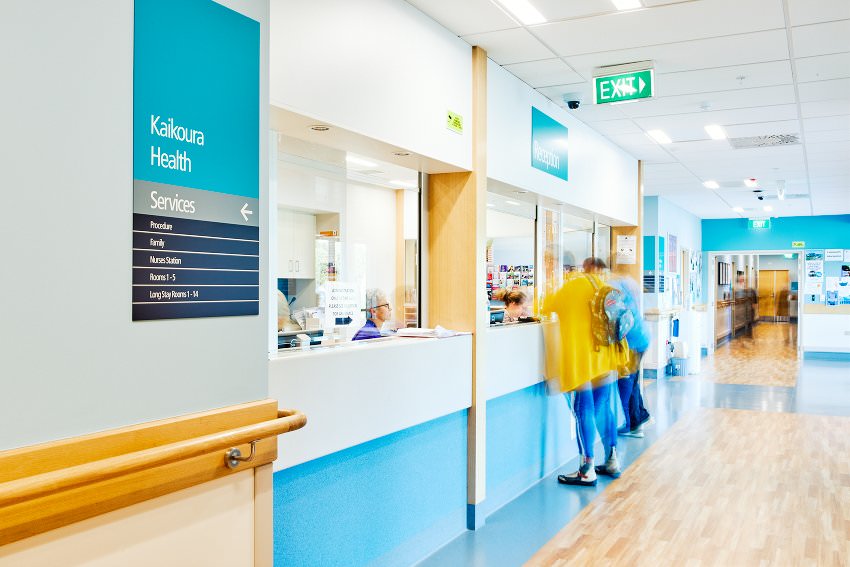 Located on the old Kaikōura hospital site, the new state-of-the-art Health Facility accommodates 21 beds, which includes 14 long stay rooms as well as six GP managed medical/acute beds and a delivery/postnatal maternity suite plus a resuscitation room and observation bed and radiology. It also accommodates multi-purpose General Practice rooms, physiotherapy, community dental, and other visiting health specialists.
Services include palliative care, post-surgery support, pre-operation, nurse-led fracture clinics, dementia patient support, health promotion activities and wou​nd care clinics. Video conferencing technology also enables people to have face to face consultations with their specialist health provider without having to leave Kaikōura.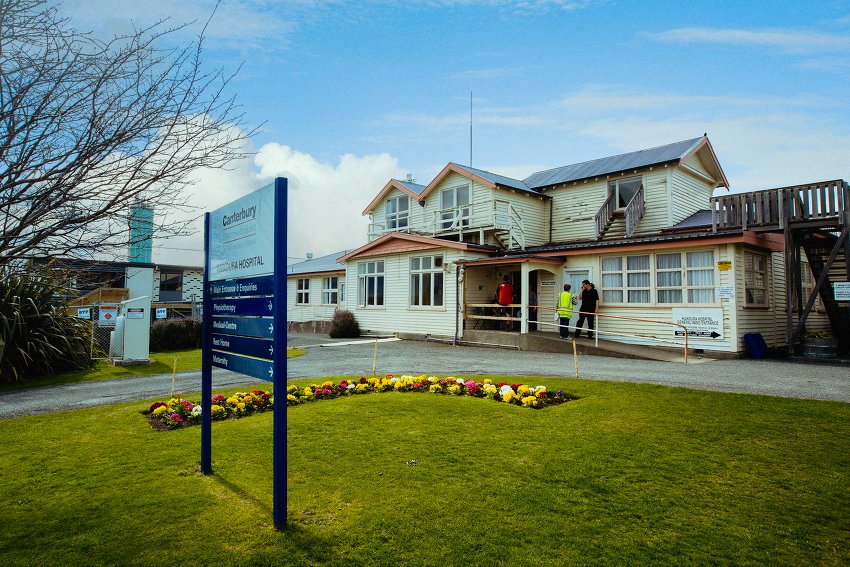 Clinical Team
Our Doctors and Nurse Practitioner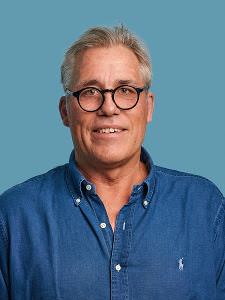 Dr Chris Henry
I am an experienced Rural GP and Rural Hospital specialist, passionate about getting the best possible integrated care for rural communities. Moving from the UK in 1992, I practiced in Lyttelton before my wife Esther and I decided to take our five young children to work in the very remote Tokelau Islands. On our return to New Zealand, I spent four years training in Emergency Medicine in Christchurch, and then moved to Kaikoura where I joined the local practice in 2005.
I am passionate about rural medicine and rural communities.
Dr Andrea Judd
After graduating from Otago University I worked in Blenheim and Melbourne where I gained my Diploma of Obstetrics and Gynaecology.
Having married into one of the original settler families and raising my 3 children here, I am almost considered a local!!
My fellowship in General Practice and in Rural Hospital Medicine have given me skills to deal with the challenges and variety being a rural doctor entails.
I am passionate about providing health care as close to home as possible and have had various roles within the Canterbury Clinical Network to push for health equity for rural people.
My specialities include Older Persons Health, Women's Health and Minor Surgery and I am experienced in procedures such as mirena insertion, pipelles and skin lesion removals.
Outside of work I enjoy being in the outdoors.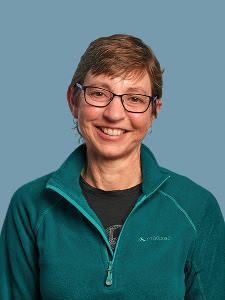 Dr Pippa Harrison
I grew up in Auckland and studied Medicine at Auckland University. Since the 1990s I have worked as a GP in Mapua, Seddon, Blenheim and Nelson. In March 2019 my husband and I moved to Kaikōura, we have 3 adult sons.
I enjoy all aspects of General Practice and am a vocationally trained GP.
Outside work I try to keep fit with running and a bit of biking and I love to go tramping in the backcountry exploring our amazing outdoors. I hope to continue learning Te Reo Maori aiming to improve fluency.
Dr Bronwyn Lamond
I grew up in Christchurch and completed my medical training in Dunedin in 2012, and then worked in Dunedin Hospital for 3 years.
I started my GP training in 2015, and was drawn to working in Kaikōura by the beautiful surroundings, small town atmosphere and the fantastic team at Kaikōura Health.
At heart I am a generalist, I am passionate about primary and preventive healthcare and have a particular interest in Women and Children's health having completed a Diploma in Women's health in 2014.
Outside of work I enjoy tramping, gardening and generally being in the great outdoors with my husband and young family.
Bronwyn is on Maternity leave until September 2021
Dr Alex Corbett
I am a US-trained MD family physician. I graduated from Eastern Virginia Medical School in Norfolk, Virginia, USA in 2009 and completed my residency at Highland Family Medicine at the University of Rochester, NY in July 2012. I am a licensed physician in the state of New York and a member of the American Board of Family Medicine. My young family and I moved to New Zealand in 2018 to work and live in Kaikōura. I was drawn to the unique and collaborative practice environment of Kaikoura Healthcare, as well as the tremendous natural beauty and family-friendly lifestyle of Kaikoura itself. My family and I enjoy reading, spending time outdoors, as well as woodworking and textile crafts.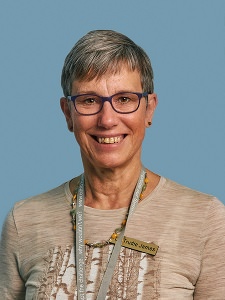 Dr Trudie James
After completing my medical degree in Wales, I came to New Zealand in 1987 initially training in anaesthetics and intensive care but then found my passion working as a rural general practitioner gaining my fellowship in 2004.
My areas of interest include emergency medicine, child health and women's health but I really enjoy the unpredictable nature of rural medicine where anything can happen!
My outside interests include skiing, tramping and walking, swimming and anything that helps to keep me healthy.
Our Primary Care Nurses
Our team of practice nurses have a wide range of experience. Our nurses are all independent vaccinators, some are smear takers and all have areas of special interest such as diabetes, sexual health, cardiovascular disease, spirometry testing (lung function assessment), travel health and other wellness checks. Some of our nurses also do B4 School checks a free health and development check for 4 year olds.
Helen Percy
I have worked at the Medical practice for the last 16 years since moving back to Kaikōura in 2003. Prior to that I had been working in an acute surgical setting at Nelson Hospital and a short time at Wairau and Kaikōura Hospital's.
I am passionate about childhood immunisation and attempting to make the experience as informed and stress free as able for both child and parents.
I was born in Kaikōura and live with my husband Lance who has taught at local schools since our return. We have three adult children who all attended local schools.
Helen Percy is now semi retired- Helen is a Casual Nurse who does B4 School Checks for the practice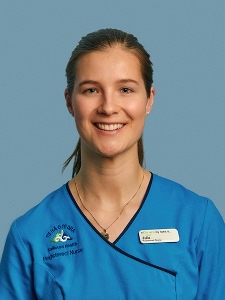 Julia Smedley
Kia Ora, I have been working as a Practice Nurse at Kaikōura Healthcare since January 2017 and began District nursing in 2018. I started nursing in Kaikōura as a new graduate after graduating from Ara/CPIT in Christchurch.
My partner and I decided to move to Kaikōura because we love the lifestyle here. I enjoy working in a small town and getting to know patients and their whanau and being a part of the Kaikōura Healthcare team.
Natalie Heslop
I have been nursing since I left school and have enjoyed a colourful career so far. I have worked and volunteered in a variety of hospital and community roles throughout New Zealand, Europe and Central America. I moved to Kaikōura in 2017 and soon fell in love with the mountains, ocean and community. Outside of work I love taming my rambling garden, cooking, surfing, yoga and travel. I'm proud to call Kaikōura my home and I love being part of this supportive and dynamic team!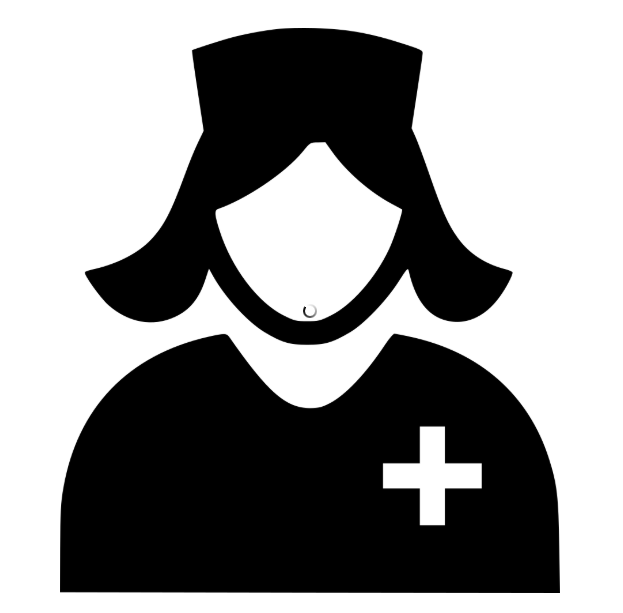 Tracy McCowan
I worked in the UK as a State Registered Paramedic prior to moving to new Zealand with my partner, Don Wright, in 2002. I continued to work as an Intensive Care Paramedic for St John both in Christchurch and Kaikōura.
Four years ago I decided to go to university to do a double degree, a bachelor of nursing and a Master's degree in health Science. I qualified as a Registered nurse in 2017 and although I am new to nursing I have worked in the Health sector for over 27 years. I recently joined the Kaikōura health team and looks forward to working within the community. My passion is assisting people with chronic conditions to live well and safely in their own homes and well supported.
In my spare time I enjoy horse riding, walking and my veggie patch.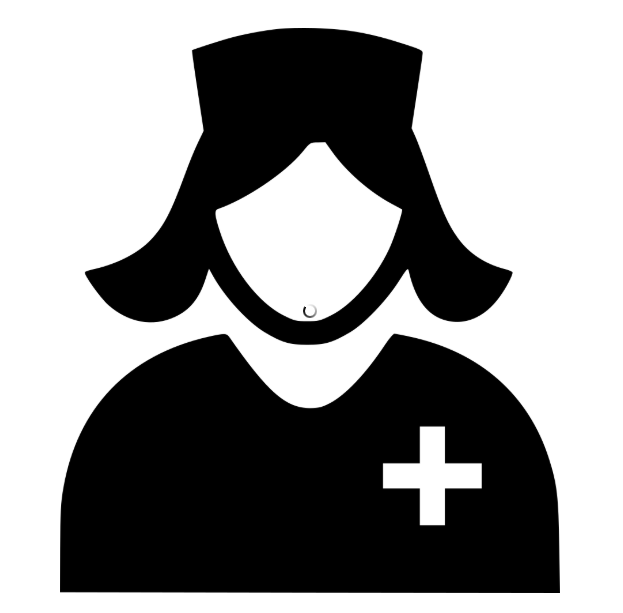 Amie Kirkland
I graduated with a Bachelor of Nursing in 1996 and have worked as a Practice nurse at Kaikoura Healthcare since 2010. I am working part-time in Kaikoura mainly doing spirometry and B4 School Checks and helping out when needed. I live with my young family on our farm in Parnassus.
Our Primary Care Assistants
Our Primary Care assistants have a variety of roles which help to keep the Practice running as well as this Jayne is a trained Phlebotomist and Nerissa is training to do Blood tests as well as ECGs, Blood pressures, assisting with minor surgery and assist Doctors or nurses as required. Charmaine deals with recalls and screening.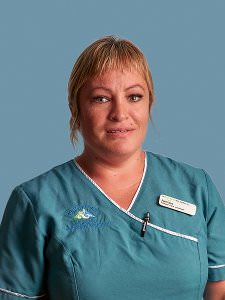 Nerissa Baker
Our Mental Health and Well-being team
We are very lucky to have a skilled and experienced team who provide mental health and well-being support from our facility. This team includes very skilled mental Health nurse and Social Workers and a Community Support Worker as well as a Community Support Worker for older people. One of our Social Workers is the Mana Ake Kaimahi for Kaikōura and works with schools (from year 1 to year 8) and whanau to support our young children either individually or as part of a group.
---
Liz Adams (Mana Ake Kaimahi)
I am a qualified and registered social worker and have experience working with children, families and schools.
I'm new to the Kaikōura district having recently shifted here from Christchurch.
I'm looking forward to getting to know the Kaikōura community in my role as Mana Ake Kaimahi. In this role I will be working across all schools in the area and hope I can make a positive contribution.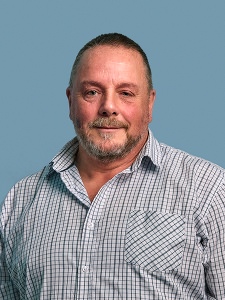 Steve Howie
I have worked as a Mental health Nurse for 36 years and worked in a variety of roles in Christchurch prior to joining the Mental health and WellBeing Team in Kaikoura in November 2018. My last role was working alongside Police staff in the Custody Unit at the Police station which was very different from my current role. I am really enjoying the stunning landscape and multitude of outdoor physical activities that Kaikoura offers. I return to my home in Rangiora most weekends to spend time with my wife, Susie, our children, grandchildren and wider family and friends. I am enjoying the challenges of my new role and the focus on enhancing the mental health and wellbeing of the people in Kaikoura.
Moana Manawatu
Mental Health and Community Support Worker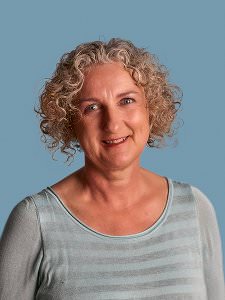 Belinda Rickerby
Community Support Worker for Older People
Reception/Administration Team
Our receptionists are the first people you will have contact with when you come into the health facility during business hours. They manage our busy front desk and waiting room as well as dealing with all telephone calls that come into the facility. They will help you with any queries, with your requests for appointments, repeat prescriptions as well as directing people to other parts of the facility.
Jane Turner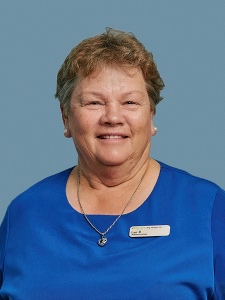 Lyn Batchelor
Rebecca Mansfield
Michelle Ormsby
Lyn Anderson
Corinne Lister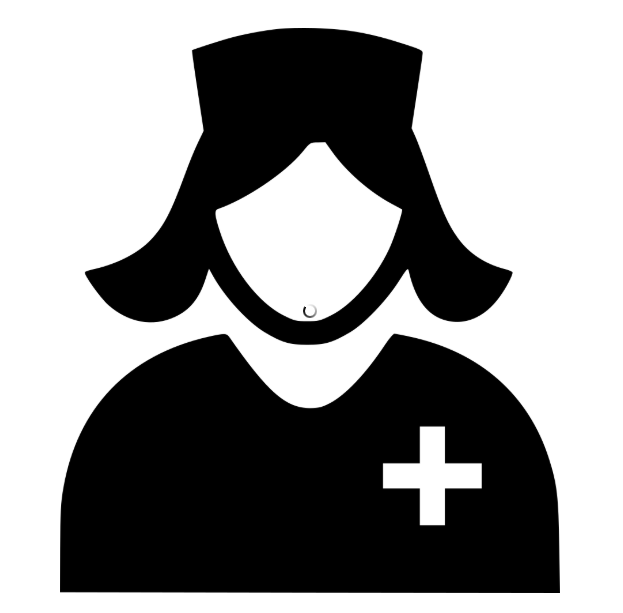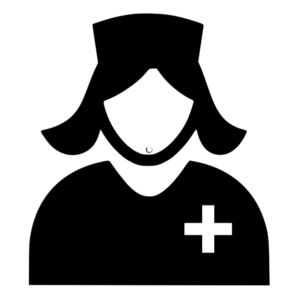 Charmaine Hanbury-Webber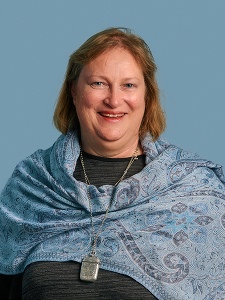 Angela Blunt
Health Services Manager
Complaints Officer
Privacy officer
Health and Safety Officer
I grew up in the Hutt Valley before heading to the Mainland to attend the University of Otago where I studied Law. After graduating I practised law in Masterton, London and then Christchurch before my husband, Tony, and I bought the family farm just off the Inland Road in Kaikōura in 1998. We have four children. I am proud to call Kaikōura home. I have worked in a variety of roles in health since 2013 and began in this role in mid-2017. I have responsibility for the General practice, the facility and Administration, Cleaning, Kitchen and Maintenance teams in Inpatient Services.
Kathy Brown
Office Manager
Kathy handles the day to day running of the practice.
Suzanne Cuff
Finance Administrator
Suzanne deals with all matters related to accounts and finances, contact her if you need to discuss your invoice at any time.